Endemic and emerging infectious diseases in French Polynesia
Team 5 of UMR D 257 Vectors – Tropical and Mediterranean Infections (VITROME)
Aix-Marseille University (AMU), Institut de Recherche pour le Développement (IRD) – French Military Health Service (SSA)
Institut Louis Malardé (ILM)
---
This team belongs to the "
Institut Louis Malardé (ILM)
in Tahiti, French Polynesia
Team members
AH WAH Yohann, ANDREU Alain, AUBRY Maite, BARSINAS Mihimana, BENNETT Nicole, BERNARDINO Ahutea, BOSSIN Hervé, BOURGEOIS Marie-France, CAO-LORMEAU Van Mai, CHAU Christian, CHEONG SANG Michel, DE PINA Jean-Jacques, DECIAN Willy, DERDERIAN Agnès, FAUURA Albéric, GERON Vanessa, GILLOT Elmire, GOBRAIT Tehea, HAANO Heitiare, LIVINE Christine, MAMA Eliane, MARIA Véronique, MARIE Jérôme, MARITERAGI-HELLE Teheipuaura, MAUCOTEL Patricia, NHAN Tu Xuan, PAOAAFAITE Tuterarii, RICHARD Vaea, RICHMOND Vaea, ROTILLON Tokahi, RUIZ SUQUIBILDE José, SHAN YAN Aurore, TEHAAPAITAHAA Stellio, TEISSIER Anita, TEURURAI Sylviane, TIMONIA Pascale, ZISOU Karen, LAUSAN Moeata, LICHENG Ghislaine.
Scientific strategy and prospects
The "Institut Louis Malardé (ILM)" is a Public Health and Research Institute located in Tahiti, French Polynesia, South Pacific. ILM comprise several research units including the "Diagnosis and research laboratory" : diagnosis laboratory and research laboratory on endemic infectious diseases. The missions of ILM include: diagnosis, surveillance and research on endemic and emerging infectious diseases. Our missions are fixed by the Government of French Polynesia.
Analyses for arboviruses infections diagnosis and surveillance are performed at ILM for the public health care workers, public dispensaries and hospitals for the 5 archipelagoes of French Polynesia. About 6.000 samples are tested per year for arboviruses diagnosis and surveillance. In the Pacific area, ILM performs diagnosis and surveillance of arboviruses and leptospirosis for collaborative Pacific Island Countries and Territories. ILM also perform laboratory training for Pacific Islands Countries and Territories (implementation of molecular diagnosis in Fiji for example). The scientific objectives include research and publications in the field of endemic and emerging infectious diseases. Since its creation (in 2012), this unit published 90 publications including 8 publication in high impact factor journals (The Lancet). The unit is isolated in a remote area of the Pacific. ILM has a good expertise in the field of arbovirus. The collaboration with 'Institut Hospitalo Universitaire" of Marseille in the context of an UMR would be of major interest for us for other pathogens (Mycobacteria, Ricksettsia, enteric bacteria …). In addition of research activities
The ILM activities require specific equipment including a level 3 laboratory (arboviruses as dengue and chikungunya are classified in group 3 pathogens) and an entomology unit. The level 3 laboratories in located in Papeete, Tahiti, in the main laboratories of the ILM. The entomology unit is located in Paea, Tahiti, at about 20 kilometers from the main laboratory. The main objectives for the 2018-2022 period are described below.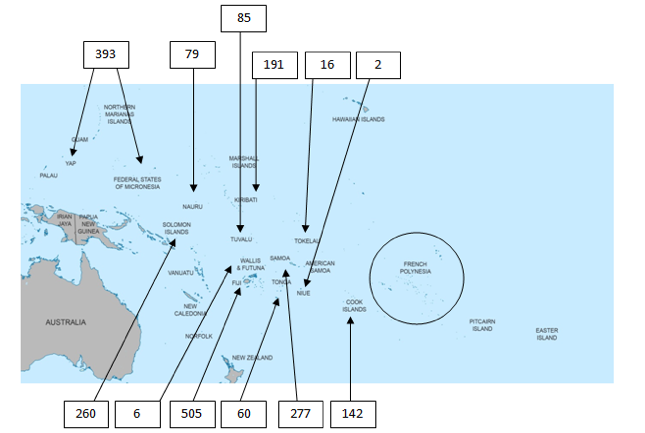 1. Institutional level
In addition to be involved as a research team in the UMR VITROME, we target an accreditation of ILM as "Associated center to the French reference center for arboviruses". Concomitantly we will develop the partnership with Countries and territories of the Pacific for improving surveillance of emerging infectious disease and we will develop our expertise in the prevention of arbovirus transmission by blood transfusion. We would like to develop new diagnosis tools adapted to remote areas for diagnosis and surveillance of infectious diseases (as was done by the use of molecular diagnosis of arboviruses on blood spotted on filter papers in the Pacific area).
2. Prevention of transfusion transmitted arboviruses in French Polynesia
In collaboration with the blood bank center of French Polynesia, we have implemented new protocols for prevention of transfusion transmitted arboviruses and we have developed an expertise in validation of pathogen inactivation in blood products. We have developed new collaborations in the field of prevention of transfusion transmitted arboviruses (American Association for Blood Bank, USA; Blood Systems Research Institute, USA). We collaborate with Cerus Corporation USA (past contracts and ongoing contracts) to test protocols of inactivation of pathogens in blood product. Research studies will include:
Validation of inactivation of dengue virus using S303
Validation of inactivation of chikungunya virus using S303
Validation of inactivation of Zika virus (ZIKV) using S303
Validation of inactivation of ZIKV using amotosalen and UVA light
Testing, in collaboration with the Blood Systems Research Institute (USA), protocols for molecular diagnosis of arboviruses in blood donors
3. Zika virus and other arbovirus
We will continue our research programs on ZIKV virus responsible for an outbreak in French Polynesia in 2013-2014, including:
in vitro model of materno-fetal transmission of ZIKV and pathogenesis of neonatal complications
intra epidemic variation of ZIKV genome during the French Polynesia outbreak
Testing of the susceptibility of ZIKV to antibiotic agents (as already performed for chikungunya and Ebola viruses).
A research program funded project by the "Fond Pacifique" has been named "Improvement of the surveillance of infectious diseases in the Pacific". Serosurvey studies of arboviruses for samples collected in American Samoa will be conducted.
5. Leptospirosis
Objectives include the Genotyping and comparison of Leptospira spp isolated from human / dogs / pigs and rodents in French Polynesia; Seroprevalence study of leptospirosis among blood donors; Serotyping of samples detected positive by IgM detection.
6. Other studies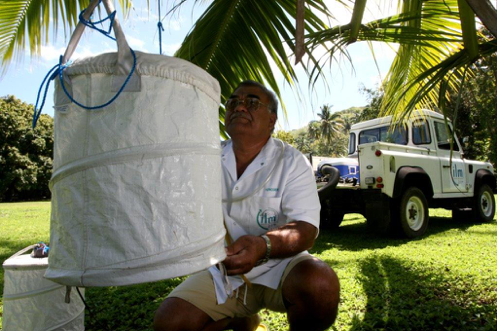 They include the genotyping of Mycobacterium tuberculosis and non tuberculous mycobacteria, the characterization of human gut microbiota from samples from French Polynesia; Pilot studies on eradication of Aedes polynesiensis, vector control in French Polynesia using Wolbachia infected mosquitoes; Monitoring resistance to repellants, resistance to repellants; Development of new tools for evaluation of relations human / vectors.